Rose Villas: Gracious 55+ townhome living.
Open now in Avon, Ohio.
Located on the campus of Rose Senior Living – Avon, the new Rose Villa townhomes will provide a premium lifestyle for active adults, all with NO COSTLY ENTRANCE FEE OR BUY IN COMMITMENT. This planned development will offer 76 villas opening in mid-2018. Located in a vibrant and walkable neighborhood close to Cleveland Clinic hospital and rehab center, restaurants, golf, shopping, and recreation, Rose Villa residents will enjoy all the area has to offer. The open-concept design offers one-bedroom + and two-bedroom + floor plans. Villas range from 900 to 1400 square feet.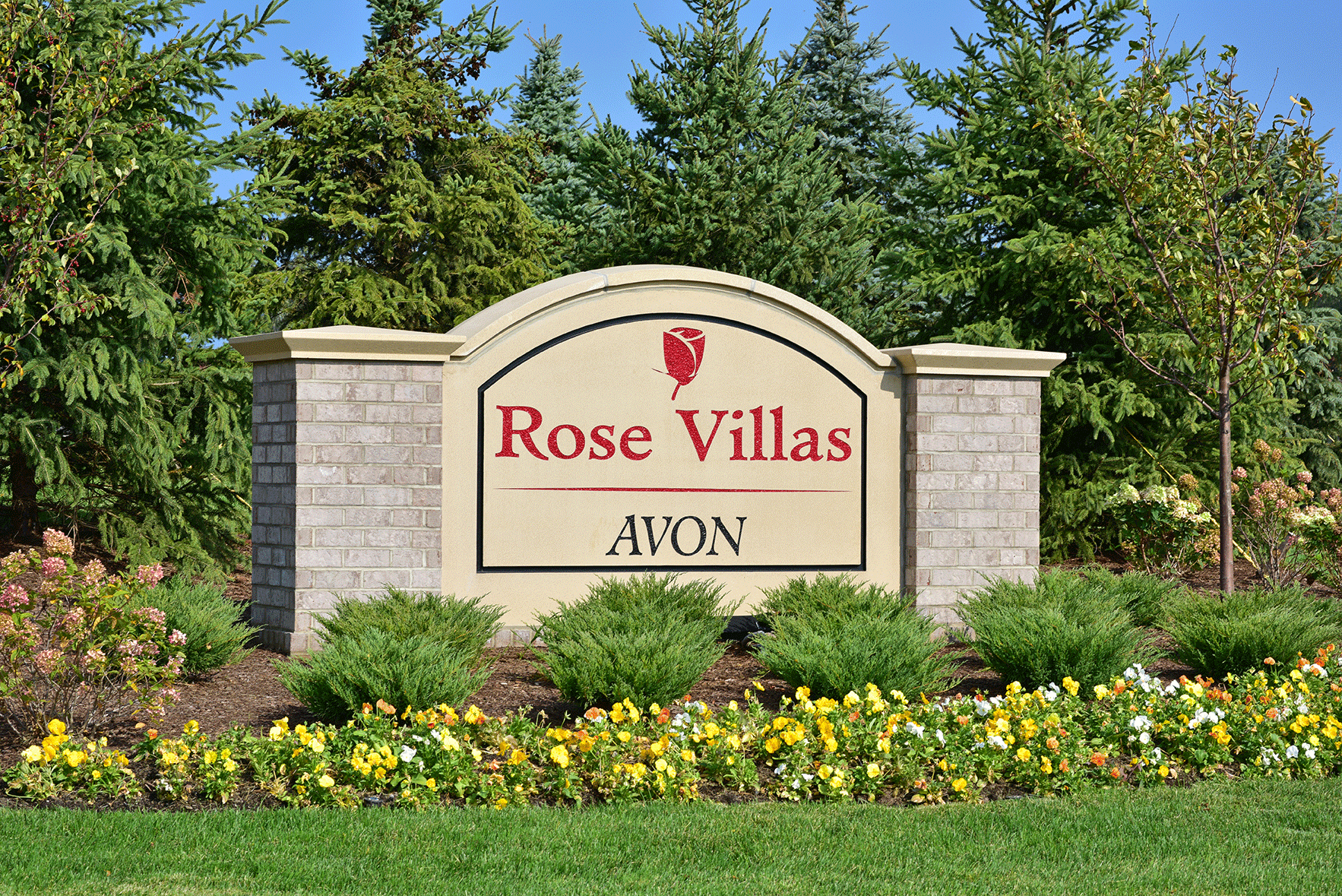 Property feature list coming soon! Please check back later.
Leasing Information
Come see our difference:
Attached garages, patios and screened in porches
In-home washers and dryers
Fireplaces
Fenced-in bark park. Pets welcome!
Walking paths and manicured grounds
Included in rent:
Access to RSL special event life- long learning enrichment programs
Access to the RSL Fitness room from 8am to 7pm
Access to outdoor activities at RSL, such as bocce ball, putting green, dog park, and walking paths
Water
Trash removal
Excluded from Rent (Resident's responsibility): Electricity, Gas, Cable, Wifi, Transportation
Photo Gallery