Lansing's most beautiful apartment community, Trappers Cove, is all about choices. There is a variety of apartment styles from economical to luxury. No matter your choice, you'll find the apartments to be well maintained and designed for a comfortable lifestyle.
Highlights Include:
Gas for heating, cooking and hot water included
Refrigerator, gas range and disposal
Laundry facilities in every building (luxury apartments include a washer and dryer in the apartment)
Central air (most apartments)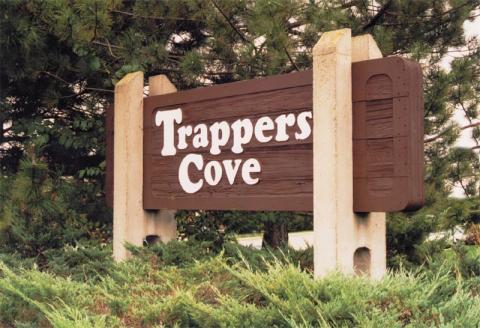 Amenities
12-, 6- Or 3-Month Lease. 3-Month Lease Only Offered For initial Lease.
24-Hour Emergency Maintenance Service
Free Wi-Fi At Pool and Community Building
Gas For Heating, Cooking and Hot Water included
Laundry Facilities in Every Building (Luxury Apartments include A Washer and Dryer in The Apartment)
Refreshing Pool with Sundeck
Leasing Information
Hours
Monday-Friday: 9:00 to 6:00
Saturday: 10:00 to 4:00
Sunday: by appointment
Processing Fee
Each applicant is required to complete a lease application and pay a nonrefundable Processing Fee or Credit Check Fee.
Security Deposit
A security deposit and administrative fee are not collected until the day you move in.
Pets
Up to two cats allowed per apartment in certain buildings only. Restrictions apply. Contact us for more details.