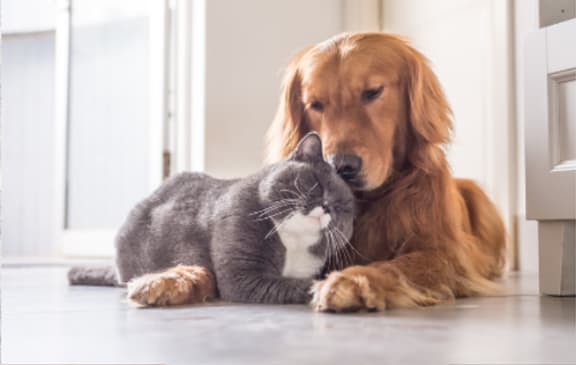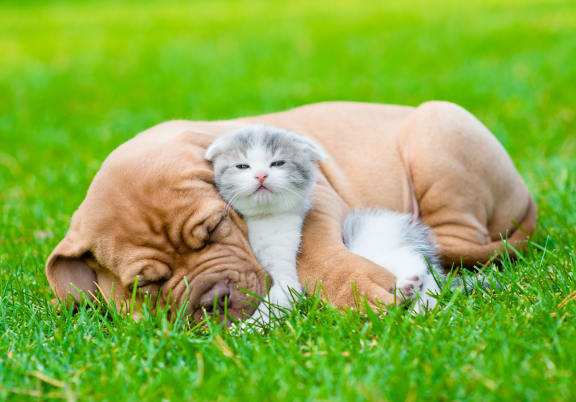 Pets are welcome members of the Edward Rose & Sons family and are an important part of our community! For existing residents who are considering adding a pet or for new residents joining the community, we're excited that you will be expanding your family and want to help by bringing some considerations to your attention before doing so.
Two pets per apartment are permitted. Combinations of dogs and cats are permitted. The weight of any individual dog or cat should not exceed seventy-five (75) pounds. The combined weight of any two (2) animals will not exceed one hundred (100) pounds.
Dog breed restrictions include the following: Pit Bulls, Rottweilers, Chows, Doberman Pinschers, German Shepherds, Siberian Huskies, Alaskan Malamutes, Akitas, American Staffordshire Terriers, Great Danes, Perro de Presa Canarios, Wolf Hybrids, Dogo Argentino, Fila Brasileiro, Japanese Tosa or any dog that has any previously listed breed's lineage. Only commonly accepted breeds of domestic cats are permitted under the Addendum.
Pets must be on a leash, controlled by the owner at all times when outside of their apartment.
Residents are responsible for pet damages within the apartments and outdoor landscaping. Pets must be curbed away from landscaping such as shrubs, flowers, small trees.
Domestic birds and fish are not included in the pet policy.
All pets must be spayed or neutered and are not allowed to have offspring while residing in the Apartment.
Immunization records & local licensing laws are required.
A one-time fee and a monthly pet fee are applicable, with the specific amounts subject to variation based on the community you select.